Chinese luxury wooden PC maker eazo introduces the F70 wooden PC, one of the model of its Fei (means Extraordinary) series. The eazo F70 has a chassis built with alumium and Myanmar rosewood. The eazo F70 is a powerful PC powered by an Intel Core 2 Extreme QX9775 Quad-core processor, 2GB of RAM and dual NVIDIA GeForce 8800GT graphic cards.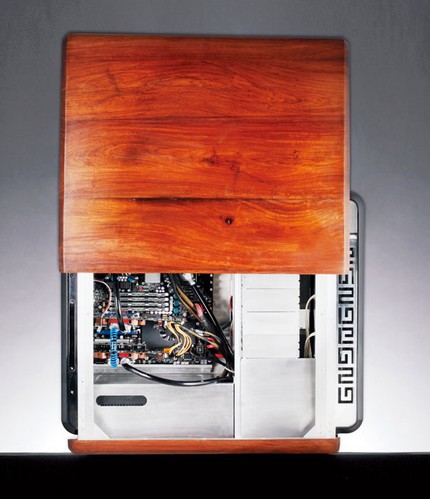 The eazo F70 comes with dual 250GB hard drive and X-Fi 7.1 sound card.
eazo has also the F20 with piano paint finish. F20 packs also a quad-core processor.