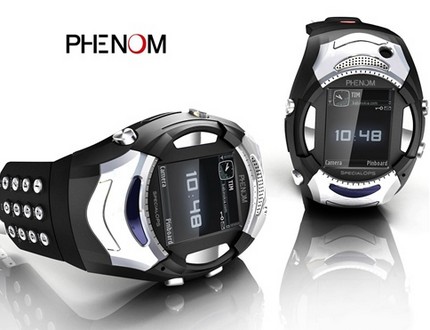 Phenom announced the Watch Phone that combines a cellphone, MP3, MP4 and camera. Phenom's Watch Phone features a touchscreen display,  Bluetooth, 2GB of memory and speakerphone.
Phenom's Watch Phone has integrated MP3, MP4 players and a camera. It supports SD memory cards.

Phenom is offering several models of watch phones, including the SpecialOPS, Mi5 Watch Phone and Stylista Watch Phone. The price starts from $195.